Bollywood Dancing & Henna Workshops for Schools & Children Groups
"Thank you so much for a wonderful day of workshops. The girls absolutely loved the dancing!" Sophie Kempton, Assistant Head at Wimbledon High School
"Thank you for the fun and informative evening of Indian dancing..I could see that the girls were enjoying the routines! Thanks for helping them learn about a new aspect of world culture." Cecilia Janos, 10th Twickenham Brownies
Dance Workshops for Schools
We offer Bollywood dancing workshops for nurseries, primary and secondary schools, colleges and universities. Our workshops are fun and educational and provide an insight to Bollywood and Indian culture. All of our workshops are Early Years Foundation and curriculum friendly and we cover all the Key Stages.
Structure
Background to Bollywood Cinema
Introduction to Bollywood and bhangra dance moves
Emphasis on the importance of dance and exercise
Creativity session to encourage teamwork
Performance by all students at the end of the workshop
Warm up and stretch down
We tailor the structure to meet the requirements of the event, year group and the current topics being covered as part of the curriculum.
When
End of term activities
Multicultural days
Diwali celebrations
Holi Celebrations
Dance events
Holiday clubs
Assembly/Play Performances
We can also be found on Find School workshops website.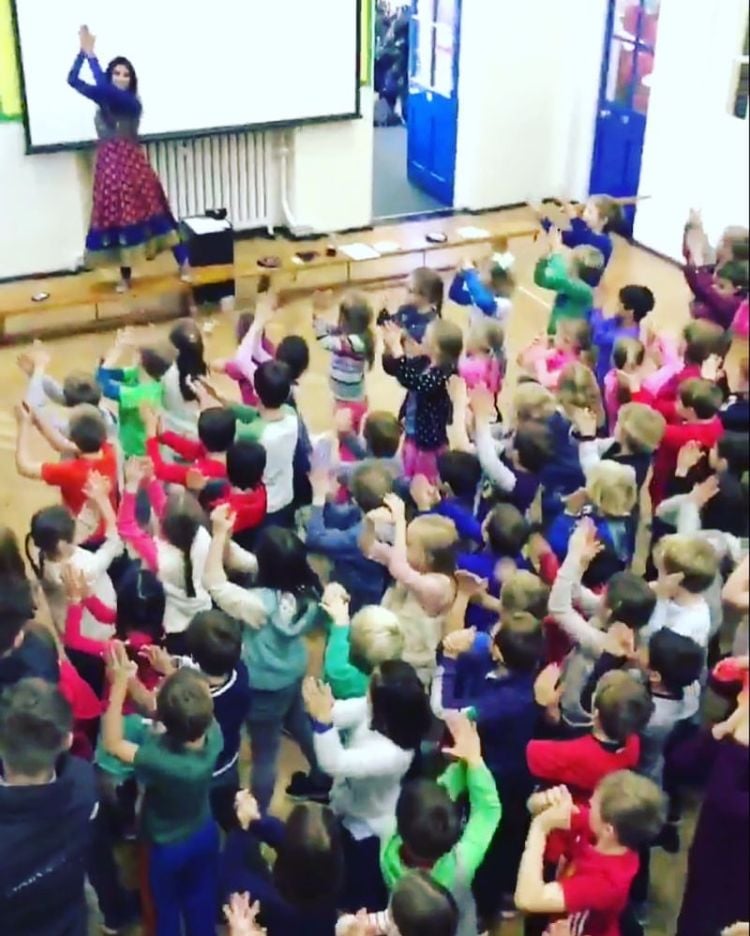 Assemblies
We offer dance workshops during assemblies, where the children learn about the background of Bollywood dancing, before trying some dance moves as a group. Children can also showcase the routines that we have taught them at the end of day assembly.
Click on the image to watch us teaching during an assembly...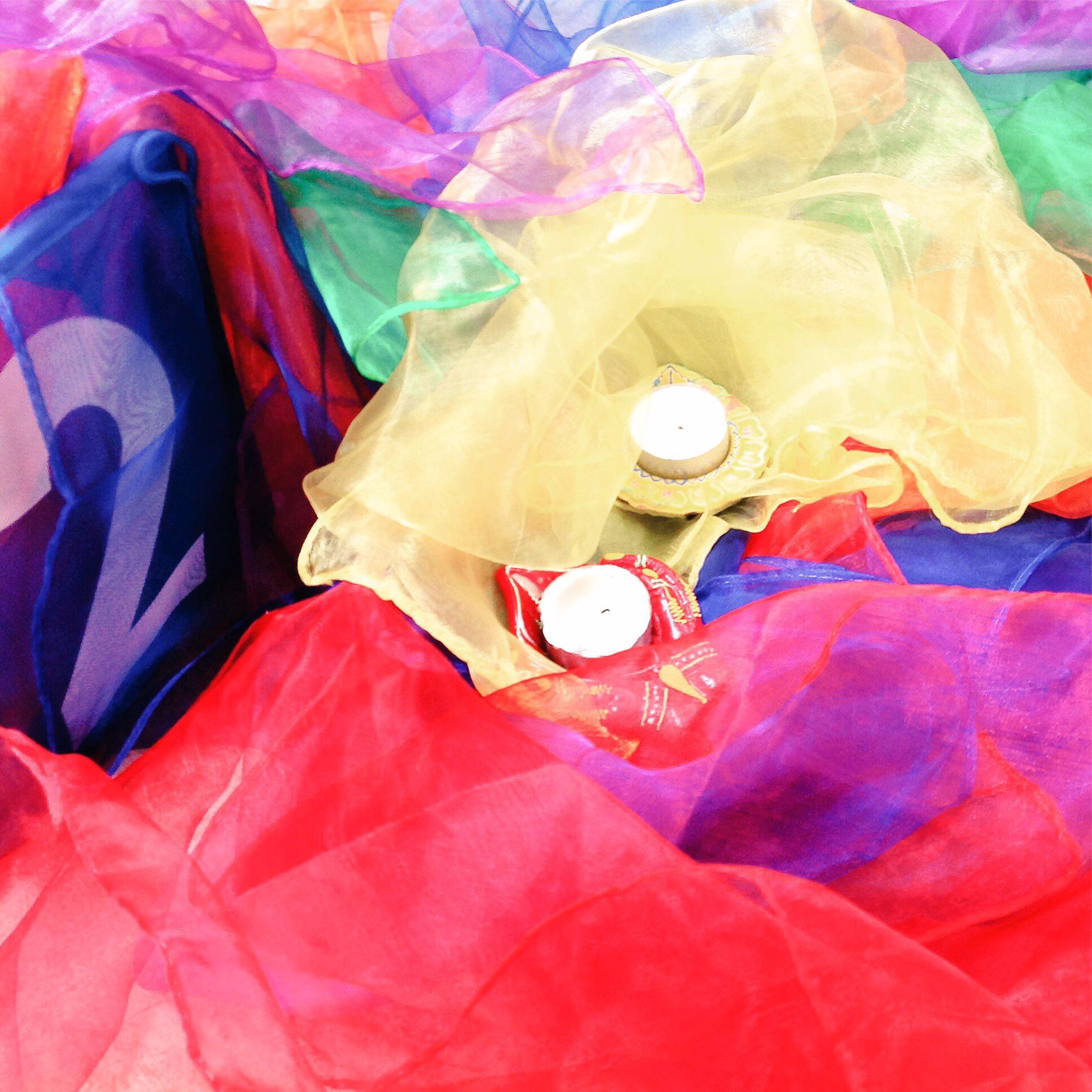 Diwali Workshops
Our Diwali workshops are very popular and we hold a number of these in nurseries and schools across the UK. Our Diwali workshops for schools can include the following:
- Story-telling about Rama and Sita and why Diwali is celebrated. We can add some drama into this which involves student participation.
- Diva Painting
- Bollywood Dancing
We are taking bookings for the next Diwali celebration which is on November 7th 2018.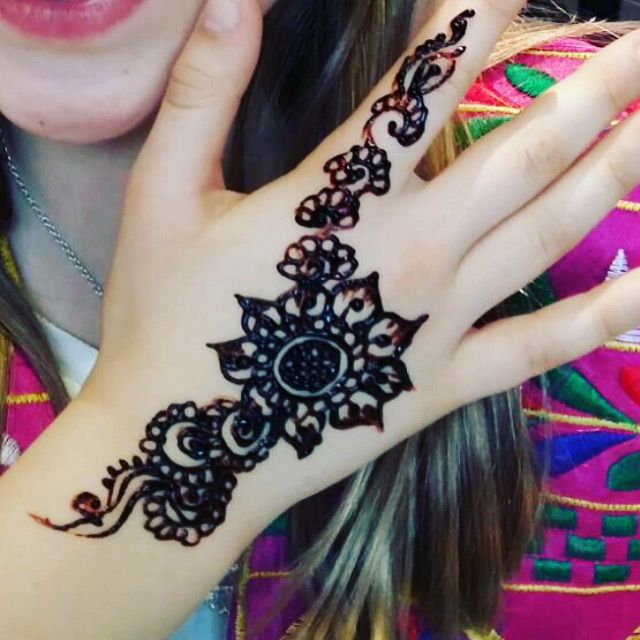 Henna Tattoo & Design Workshop
Our popular henna workshops work well for Cultural or festival days, Art festivals and learning about Asian or African culture. Children get the opportunity to hear about how henna is made and when it is used before learning some henna techniques as a group. They can then work on their own designs before trying some henna on paper or on their hands.
All of our hennas artists are fully trained, DBS qualified and use natural, organic henna.
Holi Workshops
Holi is the Hindu festival of colours and the festival of love remembering Lord Krishna. We offer workshops that explain the background to the festival with some bollywood dancing, making use of colourful props.We are taking bookings for the next Holi celebration taking place on March 21st 2019.
Breakfast Clubs, Lunch clubs and After School Clubs:

We offer term time weekly classes during school hours and after school clubs. During school hours, we may be preparing for an assembly performance, play, concert or festival. Our classes are fun and full of energy, aimed at children of all abilities, boys and girls. If there is a particular festival that falls during the term time, we also cover this during our lessons. We are currently running a number of ongoing after school clubs and are currently in our 3rd term at the Old Vicarage School in Richmond.
The benefits of Bollywood Dancing:
Bollywood dancing creates an excellent learning environment and it's benefits include:
Learning something new about a different culture

Having to concentrate, focus and and memorise dance routines

Promoting creativity

Boosting confidence

Great excercise

Other Information:
We can provide costumes, accessories and can supply henna artists, allowing the children to get dressed up and see what Bollywood is all about. Our workshops are also suitable for children centres and children groups. Some of our recent clients are:
Christ's School, Richmond

Roehampton University

Christ Church of England School, Purley
Wimbledon High School

Parkgate Primary School, Neston
10th Twickenham Brownies

Peckham Academy

Barnes Montessori

Brentford School for Girls
3rd and 4th Southfields Girl Guides
Parkgate Primary School, Neston
George Watson College, Edinburgh
We have extensive in school experience with full insurance and are DBS checked.